Ari Joshua, John Medeski, Billy Martin, Jason Fraticelli 
This was one of the most magical sessions I have been a part of. I absolutely have loved these players since high school, I saw them around the same time as I discovered Jazz, Phish, and the Dead. My Jazz band was touring the globe and playing festivals and I was exposed to such a core of great music. 
In Woodstock there are dovs on every corner, painted, and left over fairy dust from the festival 50 years ago. John and Billy where presented with about 25 new compositions to choose from but elected to make sure we had room to collaborate, in other words do a certain amount of new never done before expressions of the moment, and I am eternally grateful for that window into their philosophy and into their minds. 
The way the sessions went I drove up from NYC, and fell asleep at the studio, woke up and Jason and Billy where there all set up and ready to rock. We did a few trio tracks, and it wasn't till the next day John was available. 
John showed up and we just blasted off. We did some line checking and it just morphed into a 40 minute improvisational session. Billy is one of the heaviest cats I have worked with, he is as serious as any of the professors I had at The New School. He really is carrying the torch from the great improvisors, but he also has that element of being from the 70's 80's and 90's. I can see why he and John are so prolific. There was alot to lean from these guys, I really hope to work with them again, what a treat. 
We are finalizing this one. 40 minutes captured as the first notes we played together, 40 minutes that set the stage for the rest of the session. Not to worry we are deep into mixing the other material, but this one is near ready. 
The artwork is Burgandy Viscosi the genius artist that has been a dear friend of mine for over 2 decades. Burgandy is like my spirit animal. She always has the best advice. She is like a pure soul. She has painted 3 murals for us at The Music Factory, and this works is just perfect for this.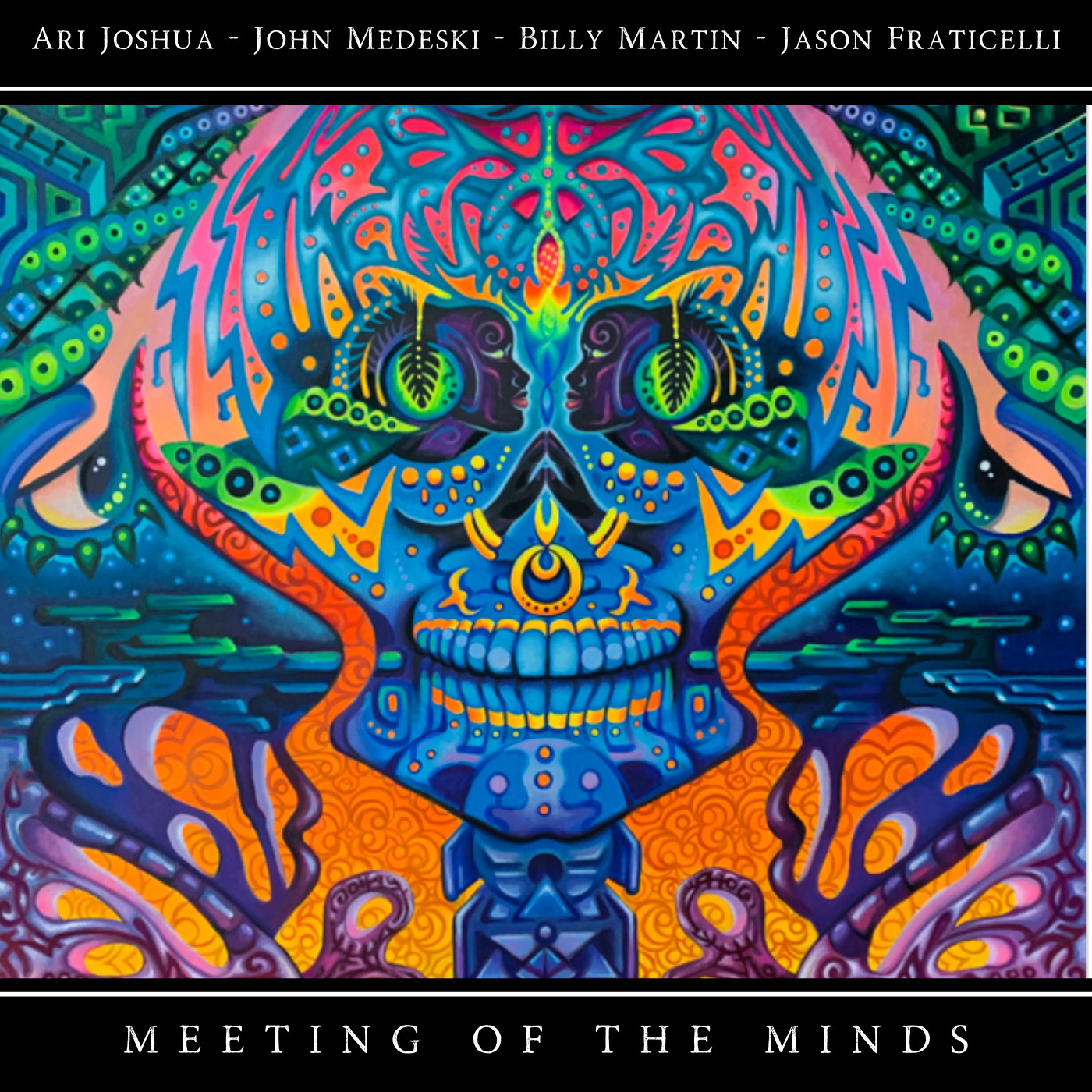 Coming SOON!